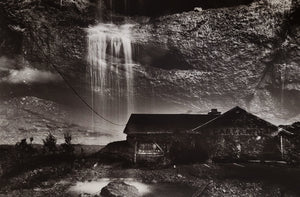 After multiple attempts to take a picture of the Gargantua, I finally found the one I liked the most for multiple reasons! A double exposure made during this summer that really turned out well.
All printed on a 16x20 Kodak Ektalure fiber paper and treated with selenium which really gives it more than interesting tones!
A truly unique photo!
Limited Edition to 9 prints
1#200$ 2#250$ 3#300$
4#400$ 5#500$ 6#600$
7#700$ 8#800$ 9#900$